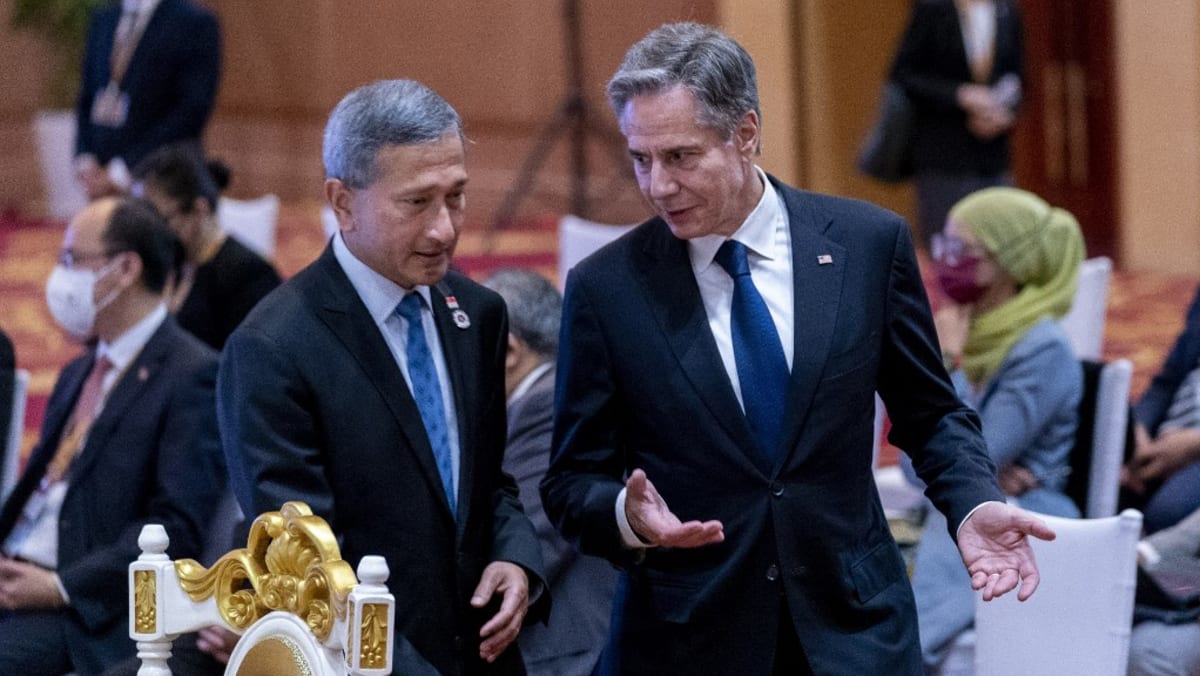 SINGAPORE: Singaporean Foreign Minister Vivian Balakrishnan said on Saturday (Aug. 6) that he has tested positive for COVID-19 after returning from ASEAN meetings in Phnom Penh, Cambodia.
"Despite all the travel, it was a good run, but COVID-19 has finally caught up with me," said Dr Balakrishnan in a Facebook post.
He added that thanks to the COVID-19 vaccinations and boosters, he is experiencing only mild symptoms.
"Personal request – anyone who has been in contact with me in the past two days should do an ART. Sorry for the inconvenience," he said.
"Apologies for missing my scheduled appointments for the next few days."
dr. Balakrishnan was in Phnom Penh from August 2-5 for the ASEAN foreign ministers' meeting. He also attended related meetings, such as a regional forum with officials from the United States, China, Russia and Japan.
He met Chinese State Councilor and Foreign Minister Wang Yi and US Secretary of State Antony Blinken on the sidelines of the event.
.