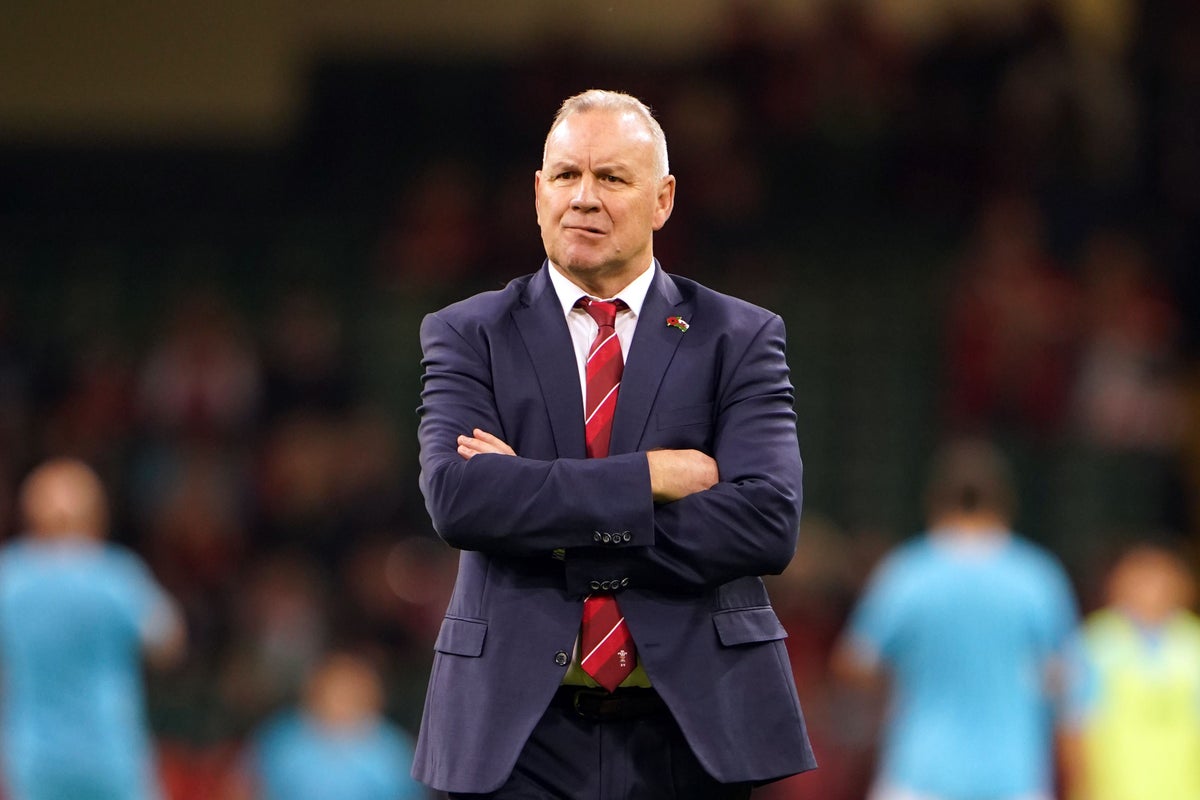 Wayne Pivac says Wales want to "give something back to the crowd" in Saturday's Autumn Nations Series final against Australia.
For the third time in four weekends, Wales will be watched by over 60,000 spectators at the Principality Stadium.
But it's been a campaign of wildly fluctuating fortunes, pairing a 55-point victory over Argentina against New Zealand and then losing to Georgia in humiliating fashion.
The Georgia result has put Pivac's future as Wales head coach under scrutiny as his three-year reign saw just 13 wins from 33 starts.
Whether or not he progresses to this season's Guinness Six Nations Championship and the 2023 World Cup is a subject of much debate.
If the leaders of the Welsh Rugby Union decide that Pivac's time is up, they must also find a suitable replacement – ​​and fast – with Wales' Six Nations opener against world number one Ireland in just 10 weeks.
Pivac will go to France on Sunday for a reconnaissance mission for the World Cup, followed by a look back at the autumn series. What happens next is a mystery.
"We understand as coaches that you don't always win and there will be times when there are setbacks, or what you saw as setbacks," Pivac said.
"And we certainly encountered a few. That's not satisfactory, let's just say.
"As one of the leaders in the group, it is very important that I stay focused so that everyone can follow.
"This week was a classic week of backs against the wall. We want to rectify last week's performance.
"The guys are really committed to closing well to give something back to the audience that they feel, and we feel collectively as a group, which of course we let down last week.
"It will be two desperate teams coming together, but unfortunately there has to be a winner and a loser. We have to make sure that we do everything we can to get out on the right side.
"Consistency is a word that has been used in the camp and we definitely want to be more consistent.
"We thought we recovered well against Argentina, but then we let our guard down and we didn't cross the line."
Wales have experience on their side against the injury-stricken Wallabies, with a total of 860 caps compared to Australia's 415.
Six Wales players now have 626 caps to their name, while number eight Taulupe Faletau makes his 100th test match for Wales and the British and Irish Lions.
Wales captain Justin Tipuric said: "There are a lot of sleepless nights, we don't go out and play badly, and it (display against Georgia) was unfortunately one of those performances that you will never forget in your life.
"It was about the consistency last year to be contenders for the World Cup.
"You have to have that consistency to be among the best teams in the world and unfortunately we don't have that right at the moment.
"You never take it for granted when you get the chance to play for Wales.
"You're one of those kids who watched when you were younger, you want Wales to do well and you're a part of that now."