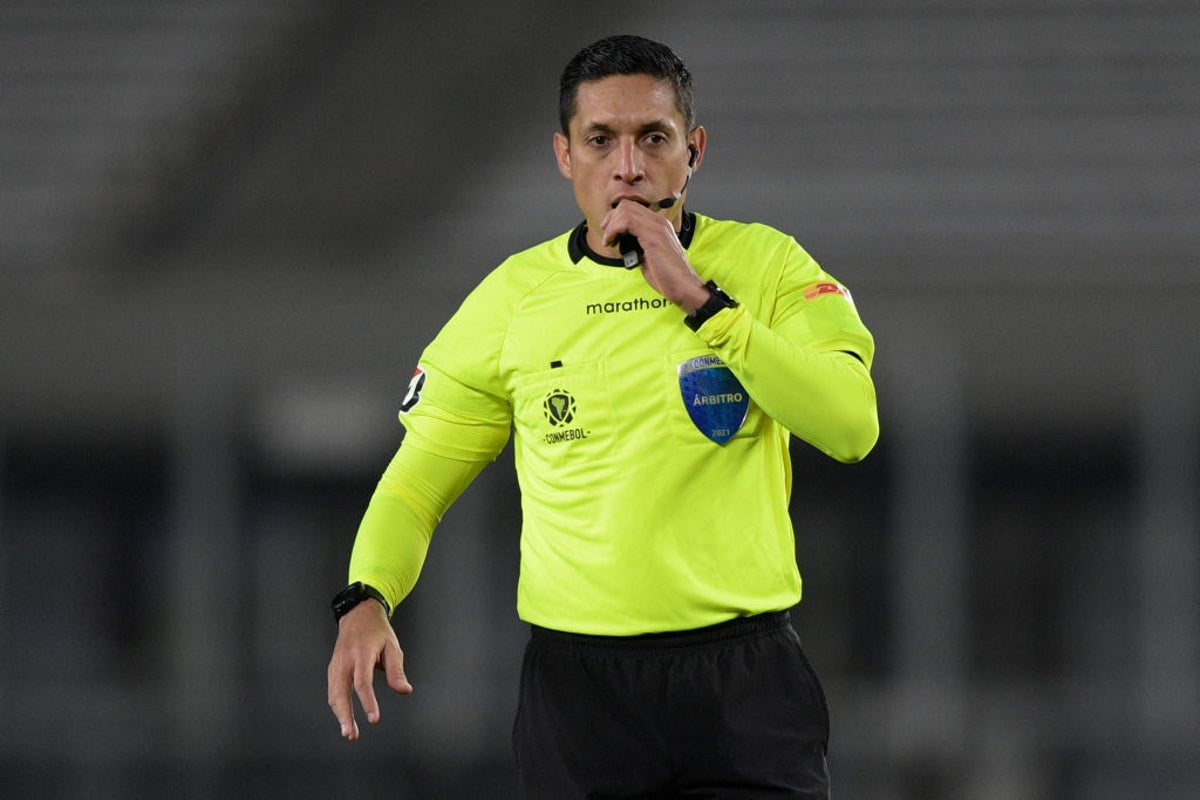 Jesus Valenzuela will referee England's match against the US at the World Cup tonight.
The Venezuelan will take charge of his first match at the World Cup after being selected as one of 36 referees at the Qatar tournament.
The 39-year-old is regarded as one of the best referees in South America – he has taken charge of matches in the Copa America, Copa Libertadores, Copa Sudamericana and South American World Cup qualifiers.
He is a professional referee in Venezuela's top flight, where he was in charge of nine games before the competition ended for the World Cup.
However, in those games, Valenzuela showed red cards in seven of them, as well as a series of yellow cards.
England's opening game against Iran was refereed by Brazilian Raphael Claus.
England did not receive any bookings as Gareth Southgate's side won 6–2.
Meanwhile, Jordan Pickford said he hopes England will receive fair treatment from officials after boss Southgate said he was "concerned" his side had been used as an example at pre-World Cup referees' meetings.
England were denied what appeared to be an obvious penalty when Harry Maguire was grabbed by Rouzbeh Cheshmi early on Monday in their 6-2 win over Iran.
The VAR decided not to intervene but later warned the referee for a shirt tug in the England penalty area leading to Mehdi Taremi scoring a last gasp penalty, while a similar offense resulted in a penalty kick in the shock defeat of Argentina vs Saudi Arabia. on Tuesday.
Pierluigi Collina, chairman of the Fifa refereeing committee, had selected England at a pre-tournament briefing – also open to the media – with a clip of Kalvin Phillips blocking to create space in the penalty area for Maguire to score in the 5 -0 England Albania World Cup qualifying win last year.
The Italian said such a goal would be disallowed at the World Cup and Southgate is concerned about the potential ramifications of England being the team named in the run-up to the final.